Taiwan is located in the southeast of mainland China, but the internet connection with mainland China is not good. Good coverage of the Chinese community in Southeast Asia can be achieved with a Taiwan VPS. (Including 23 million people in Taiwan and 7 million people in Hong Kong)
When you want to buy or rent a VPS in Taiwan, search engines give useless content. For example, when we want to use a server in Taiwan to build an e-commerce website, the first thing we should consider is the local coverage of Taiwan.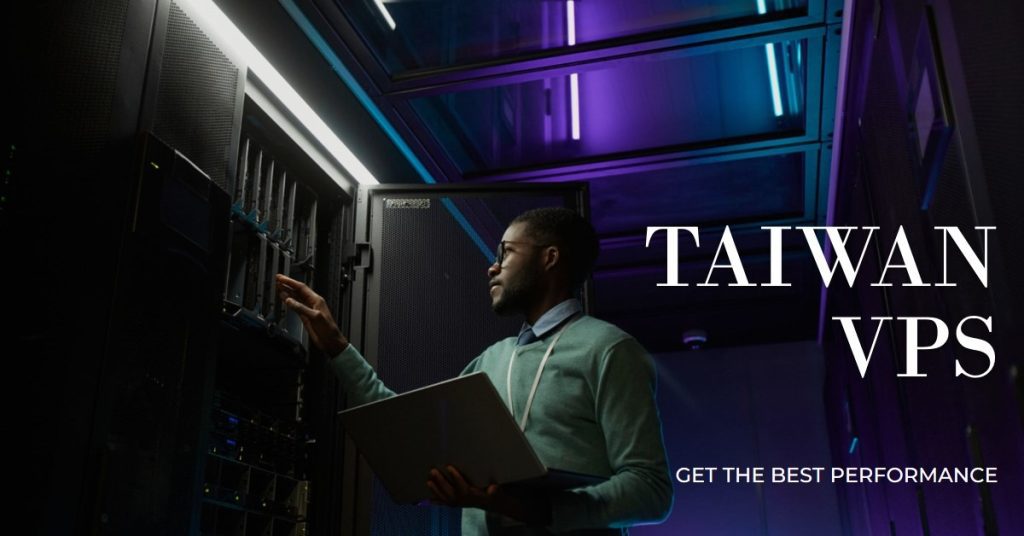 But the search engine gives the first few results OVHcloud and PQ Hosting have not provided nodes in Taiwan as of the time of this post. These VPS providers achieve Taiwan coverage through, for example, Australia, Hong Kong, Japan, Korea, and Singapore.
After testing more than 10 real providers that offer Taiwan VPS, I've compiled the following three providers that you won't regret choosing any of them.
Top 3 Taiwan VPS Hosting Provider
LightNode – FROM $7.71/MO
LightNode, founded in 2002, delivers a wide variety of more than 33 VPS locations across the globe. They provide high-performance SSD VPS servers and premium global cloud servers to guarantee quality and dependability. Offering flexible hourly and monthly billing, their services utilize 100% KVM virtualization to cater to their clients' needs. They have many of their own data centers and servers in Southeast Asia and the Middle East, which is their advantage.
LightNode Plan and Pricing
| | | | | | |
| --- | --- | --- | --- | --- | --- |
| CPU | Memory | Storage | Traffic | Total monthly Price | VPS Pay per hour |
| 1 | 2GB | 50GB SSD | 1TB | $7.7 | $0.012/hour |
| 2 | 4GB | 50GB SSD | 1TB | $13.7 | $0.021/hour |
| 4 | 8GB | 50GB SSD | 2TB | $26.7 | $0.040/hour |
| 8 | 16GB | 50GB SSD | 2TB | $50.7 | $0.076/hour |
| 16 | 32GB | 50GB SSD | 2TB | $98.7 | $0.147/hour |
They offers a bonus of up to $15 upon the initial recharge.
Windows OS: Free(Windows 10, Windows server 2008, Windows server 2012, Windoes server 2016, Windows server 2019)
Linux OS: Ubuntu, Debian, Arch Linux, CentOS, Rocky Linux, AlmaLinux, FreeBSD
Apps: CyberPanel, OpenLiteSpeed WordPress, Cloud Panel 2, UTunnel, cPanel & WHM 102.0.18, BT-Panel 7.3.0, WordPress 5.4.2, BlueStacks (pre-installed), MikroTik RouterOS
Locations:Malaysia(Kuala Lumpur), Chile(Santiago), Mexico(Mexico City), Vietnam(Hanoi, Ho Chi Minh), United States(Silicon Valley, Washington), Thailand(Bangkok), Cambodia(Phnom Penh), South Africa(Johannesburg), Bangladesh(Dhaka), Philippines(Manila), Singapore, United Arab Emirates(Dubai), Saudi Arabia(Riyadh, Jeddah), Germany(Frankfurt), Japan(Tokyo), Brazil(Sao Paulo), Egypt(Cairo), Bahrain, Bulgaria(Sofia), Greece(Athens), China(Taipei II, Hong Kong), United Kingdom(London), Turkey(Istanbul II), Oman(Muscat), Kuwait(Kuwait City), France(Marseille), Pakistan(Karachi), Nepal(Kathmandu), Russia(Moscow), Argentina(Buenos Aires), Indonesia(Jakarta), Myanmar(Yangon)
LightNode is the only one of these three providers that offers hourly billing at a very cheap price. Their platform is not based on WHMCS, but is developed in-house, indicating some technical prowess. Supporting Alipay payment which is widely used in China, they are usually the top choice for Taiwan VPS in my opinion.
ArkEcx – FROM $15/MO
Arkecx (Ark Edge Cloud) is an enterprise-level cloud service brand created by Zenlayer in 2022. Zenlayer is a well-known edge cloud service provider with over 150 nodes worldwide and customers across the globe, including many well-known enterprises. Arkecx offers optimized routes for mainland China and international traffic, and there is a speed boost between nodes.
The platform has been discontinued; it is recommended to use LightNode.com as an alternative.
ArkEcx Plan and Pricing
| | | | | | |
| --- | --- | --- | --- | --- | --- |
| CPU | Memory | Storage | Traffic | Monthly Price | Annually Price |
| 1 | 1GB | 25GB SSD | 1TB | – | $10/mo |
| 2 | 2GB | 75GB SSD | 3TB | $20 | $17/mo |
| 2 | 4GB | 100GB SSD | 4TB | $25 | $21.25/mo |
| 4 | 4GB | 100GB SSD | 4TB | $40 | $34/mo |
| 4 | 8GB | 160GB SSD | 5TB | $45 | $38.25/mo |
| 8 | 8GB | 200GB SSD | 6TB | $80 | $68/mo |
| 8 | 16GB | 300GB SSD | 8TB | $100 | $85/mo |
| 8 | 32GB | 600GB SSD | 12TB | $160 | $136/mo |
+ $5.00/mo : Brazil, Thailand, Vietnam, Taiwan.
+ $10.00/mo : Philippines, Indonesia, Turkey, United Arab Emirates, Poland, Nigeria, South Korea, Qatar.
Buy four VPS with the same specifications on a monthly basis at the same time to get a 40% discount.
Locations:Amsterdam, Bangkok, Brazil, China (Hong Kong), Chicago, Dallas, Philippines, Fujairah City, Hanoi, Indonesia, Istanbul, Japan (Tokyo), Kuala Lumpur, Nigeria, London, Los Angeles, Madrid, Malaysia, Moscow, Poland, Qatar (Doha), South Korea, Taiwan, Thailand, Turkey, United Arab Emirates (Dubai, Fujairah City), United Kingdom (London), United States (Washington D.C., Los Angeles, Dallas, Miami, San Jose, Chicago).
ArkEcx, like LightNode, owns its own server room and machines and is backed by Zenlayer, a traditional bare-metal provider, which is a bit slower to deliver overall, but has good network coverage and performance. Purchasing their Taiwan VPS requires $5 more than standard pricing, which they call a location fee.
ServerWala – FROM $15.2/MO
Serverwala Cloud Data Centers Pvt. Ltd is a web hosting provider that prioritizes the latest technology to achieve fast software speeds and server sustainability. The company offers a range of services, including cloud hosting, Dedicated Servers, Colocation, and GPU hosting. Serverwala prides itself on its industry-leading services and provides reliable and exclusive plans to its clients. The company values core values and strives to offer exceptional hosting services to its customers.
Serverwala Plan and Pricing
| | | | | | |
| --- | --- | --- | --- | --- | --- |
| CPU | Memory | Storage | Traffic | Monthly Price | Annually Price |
| 1 | 1GB | 25GB SSD | 500GB | ₹1245 INR($15.2) | -10% disconut |
| 2 | 2GB | 50GB SSD | 500GB | ₹2075 INR($25.3) | -10% disconut |
| 4 | 4GB | 100GB SSD | 500GB | ₹4150 INR($50.7) | -10% disconut |
| 6 | 6GB | 150GB SSD | 500GB | ₹4980 INR($60.8) | -10% disconut |
| 2 | 2GB | 50GB SSD | 500GB | ₹3320 INR($40.5) | -10% disconut |
| 3 | 3GB | 80GB SSD | 500GB | ₹4980 INR($60.8) | -10% disconut |
| 4 | 4GB | 120GB SSD | 500GB | ₹6225 INR($76.0) | -10% disconut |
| 6 | 6GB | 150GB SSD | 500GB | ₹7470 INR($91.2) | -10% disconut |
Windows OS: No license(Windows server 2012, Windows server 2016, Windows server 2019, Windows server 2022)
Linux OS: Ubuntu, Debian, CentOS
Control Panel: cPanel
Locations:United States(Phoenix, Buffalo, San Jose), United Kingdom, Russia, Sweden, Denmark, Belgium, Norway, United Arab Emirates, Hungary(Budapest), Netherlands, Spain(Barcelona), Bulgaria(Sofia), Ireland(Dublin), Indonesia(Jakarta), Switzerland(Zurich), India(Bangalore, Hyderabad, Mumbai, New Delhi), Singapore, Japan, Germany, Mexico, Taiwan, Philippines, Brazil(Sao Paulo), Ukraine, Hong Kong, Malaysia, Vietnam, South Korea(Seoul), Romania(Bucharest), Colombia(Bogotá), Argentina(Aires, Córdoba), Peru(Lima), Uruguay(Montevideo), Panama(Panama City), Ecuador(Quito), Chile(Santiago), China(Beijing, Shanghai)
Serverwala is not a Taiwan or Hong Kong server provider, but he resells relatively high quality Taiwan VPS hosting. The only bad thing is that the default traffic is only 500GB, which can be used for scenarios with little traffic demand.
Taiwan VPS FAQ
When is the best time to migrate to Taiwan VPS cloud hosting?
Making the right decision is never too late. However, if your company is expanding rapidly, then it is undoubtedly time to consider switching to a more powerful and affordable Taiwan Linux VPS hosting in Taipei(or VPS Forex Taiwan / VPS Windows Taiwan).
For instance, the most acceptable providers will offer you higher security, more substantial space, and excellent Taiwan server VPS hosting features. Once you make a decision, evaluate your domain website hosting requirements and explore highly adaptable and flexible VPS hosting services, such as these cheap unmanaged VPS Taiwan location.
What is a VPS?
Virtual Private Server (VPS) hosting is an upgrade over shared hosting. With a shared hosting plan, your website coexists on a VPS server Taiwan with many other websites.
This is an effective solution for small and new websites that don't require a lot of file resources or high traffic. In a VPS plan, you still share space with others, but you don't share resources—you have your own RAM, storage space, and CPU capability.
When your website has grown in content over the years, ranks higher in search engines, and attracts more visitors, you may need to upgrade to a virtual machine. If shared hosting is like living in a commune with shared food and space, then a VPS murah indonesia is like having your own home nearby (and you don't have to share your food).
What is the difference between managed and unmanaged VPS hosting?
Managed Taiwan VPS hosting(complete control cloud VPS) is a good choice for those who consider themselves non-technical. If you're migrating from shared hosting to VPS for the first time, it's best to start with a managed VPS plan because you don't need to do much.
The technical team of the hosting company will take care of maintaining your server, including security patches and updates. Unmanaged VPS hosting is great for developers who are familiar with Cloud VPS Taiwan.
So, you have root access and full control over the operating system, settings, control panel, security patches, and application updates.
Of course, this means you need to pay close attention to the maintenance of the server. Due to the hands-on nature, the cost of most unmanaged VPS plans is lower but not free.
Do you need an Taiwan dedicated server or virtual server Taiwan?
If shared hosting is a commune and cheap hosting in Taiwan is a house in the neighborhood, then a dedicated server Taiwan is a house on the island—you have neighbors, but they're not on the same plot of land.
You can get a whole server for one or more of your websites, which leads to faster loading speeds, more resources to handle more files or content, and a lot of traffic. A dedicated server is an expensive choice, but it's worth it when you're ready.
How to choose the best Taiwan Cloud VPS?
The best VPS in Taiwan(VPS Taiwan terbaik) will depend on your unique hosting needs and budget. KVM VPS is the recommended virtualization technology machine.
You also need to understand the provider's uptime guarantee, customer support and whether it includes an SSL certificate, full root access, etc. It is recommended to purchase managed VPS hosting rather than unmanaged VPS hosting plans.
For instance, if you need to host a lot of data, you'll need to look at Taiwan hosting plans that offer a lot of storage at a reliable value. However, if site performance is of utmost importance, you might need to invest in premium plans that offer dedicated CPU cores and RAM memory.