Who is the best Cambodia VPS hosting service provider in 2023? Cambodia shares borders with Thailand, Vietnam, and Laos. There are very few server providers offering Cambodia VPS servers, with many VPS hosting server providers only offering nodes that are relatively close.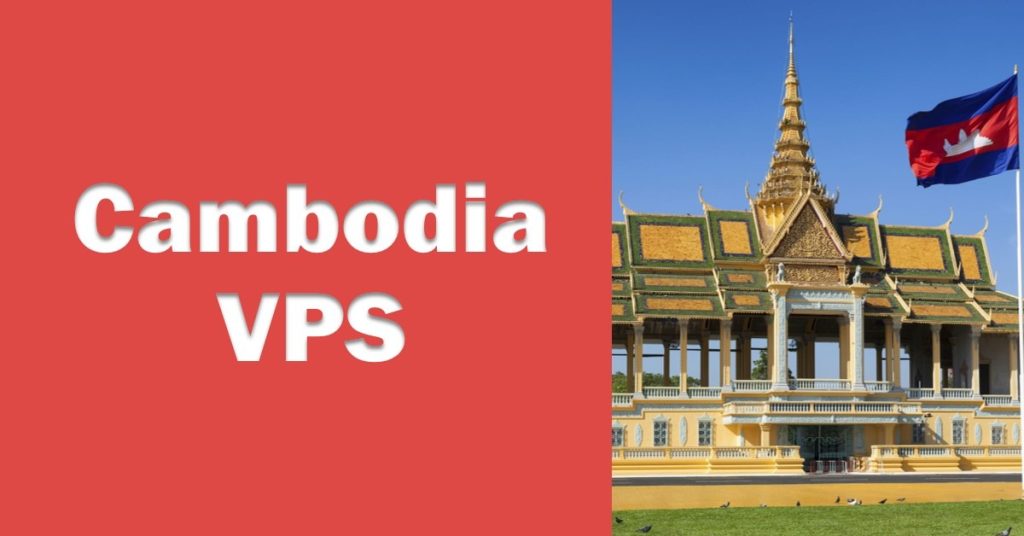 When you want to rent a local VPS in Cambodia, there are some difficulties in choosing a reliable Cambodian server provider. This article will review the top five VPS hosting providers in Cambodia for 2023.
Of course, when it comes to the most crucial place to go in Cambodia, the VPS host in the capital, Phnom Penh, is the top choice.
Best and Cheap Cambodia VPS Providers
Lightnode Cambodia VPS
LightNode, founded in 2002, delivers a wide variety of more than 33 VPS locations across the globe. They provide high-performance SSD VPS servers and premium global cloud servers to guarantee quality and dependability. Offering flexible hourly and monthly billing, their services utilize 100% KVM virtualization to cater to their clients' needs. They have many of their own data centers and servers in Southeast Asia and the Middle East, which is their advantage.
LightNode Plan and Pricing
| | | | | | |
| --- | --- | --- | --- | --- | --- |
| CPU | Memory | Storage | Traffic | Total monthly Price | VPS Pay per hour |
| 1 | 2GB | 50GB SSD | 1TB | $7.7 | $0.012/hour |
| 2 | 4GB | 50GB SSD | 1TB | $13.7 | $0.021/hour |
| 4 | 8GB | 50GB SSD | 2TB | $26.7 | $0.040/hour |
| 8 | 16GB | 50GB SSD | 2TB | $50.7 | $0.076/hour |
| 16 | 32GB | 50GB SSD | 2TB | $98.7 | $0.147/hour |
They offers a bonus of up to $15 upon the initial recharge.
Windows OS: Free(Windows 10, Windows server 2008, Windows server 2012, Windoes server 2016, Windows server 2019)
Linux OS: Ubuntu, Debian, Arch Linux, CentOS, Rocky Linux, AlmaLinux, FreeBSD
Apps: CyberPanel, OpenLiteSpeed WordPress, Cloud Panel 2, UTunnel, cPanel & WHM 102.0.18, BT-Panel 7.3.0, WordPress 5.4.2, BlueStacks (pre-installed), MikroTik RouterOS
Locations:Malaysia(Kuala Lumpur), Chile(Santiago), Mexico(Mexico City), Vietnam(Hanoi, Ho Chi Minh), United States(Silicon Valley, Washington), Thailand(Bangkok), Cambodia(Phnom Penh), South Africa(Johannesburg), Bangladesh(Dhaka), Philippines(Manila), Singapore, United Arab Emirates(Dubai), Saudi Arabia(Riyadh, Jeddah), Germany(Frankfurt), Japan(Tokyo), Brazil(Sao Paulo), Egypt(Cairo), Bahrain, Bulgaria(Sofia), Greece(Athens), China(Taipei II, Hong Kong), United Kingdom(London), Turkey(Istanbul II), Oman(Muscat), Kuwait(Kuwait City), France(Marseille), Pakistan(Karachi), Nepal(Kathmandu), Russia(Moscow), Argentina(Buenos Aires), Indonesia(Jakarta), Myanmar(Yangon)
VinaHost Cambodia VPS
VinaHost is a company that provides cloud/server/hosting/CDN services. They have been operating for 15 years in Vietnam and North America. VinaHost offers a range of services such as server colocation, cloud servers, CDN, web hosting, VPS, domain names, web design, email, licenses, hardware, anti-DDoS proxy, and SSL certificates. They have partnerships with both Vietnamese and international individuals and enterprises. VinaHost aims to deliver quality services and solutions, with a highly skilled workforce and the ability to scale sustainably. They have English-speaking staff members and provide support for international customers.
Vinahost VPS Plan and Pricing
CPU
Memory
Storage
Traffic
Monthly Price
Annually Price
1-Vietnam
1GB
20GB SSD
Unlimited@100M
$5.25/mo
At least 3 months
-10%
2-Vietnam
2GB
40GB SSD
Unlimited@100M
$11.5
-10%
3-Vietnam
4GB
50GB SSD
Unlimited@100M
$19.25
-10%
6-Vietnam
8GB
60GB SSD
Unlimited@100M
$36.25
-10%
2-Thailand
1GB
15GB SSD
Unlimited@100M
$20
-10%
2-Thailand
2GB
50GB SSD
Unlimited@100M
$29
-10%
2-Thailand
3GB
100GB SSD
Unlimited@100M
$47
-10%
4-Thailand
4GB
150GB SSD
Unlimited@100M
$67.5
-10%
1-Cambodia
1GB
100GB SSD
Unlimited
$24
-10%
2-Cambodia
2GB
100GB SSD
Unlimited
$44
-10%
3-Cambodia
4GB
100GB SSD
Unlimited
$74
-10%
1-Singapore
1GB
25GB SSD
Unlimited
$11
-10%
2-Singapore
2GB
40GB SSD
Unlimited
$22.5
-10%
3-Singapore
4GB
55GB SSD
Unlimited
$34.5
-10%
4-Singapore
8GB
90GB SSD
Unlimited
$74.5
-10%
For local enterprises in Vietnam, VPS only provides Vietnam, Thailand, Singapore, Cambodia locations
Windows OS(Windows server 2012, Windows server 2016, Windows server 2019, Windows server 2022, Windows 7, Windows 10).
Linux OS: Debian, Ubuntu, CentOS, AlmaLinux.
Others: Web Hosting, MMO VPS, DirectAdmin, Domain, SSL.
Additional IPv4: $5.
Locations:Cambodia, Singapore, South Korea, Thailand, United States, Vietnam.
Frequently Asked Questions
When is the best time to migrate to Cambodia VPS cloud hosting?
Making the right decision is never too late. However, if your company is expanding rapidly, then it is undoubtedly time to consider switching to a more powerful and affordable Linux VPS hosting in Phnom Penh.
For instance, the most acceptable providers will offer you higher security, more substantial space, and excellent VPS hosting features. Once you make a decision, evaluate your domain website hosting requirements and explore highly adaptable and flexible VPS hosting services, such as these cheap VPS hosts.
What is a VPS?
Virtual Private Server (VPS) hosting is an upgrade over shared hosting. With a shared hosting plan, your website coexists on a server with many other websites.
This is an effective solution for small and new websites that don't require a lot of file resources or high traffic. In a VPS plan, you still share space with others, but you don't share resources—you have your own RAM, storage space, and CPU capability.
When your website has grown in content over the years, ranks higher in search engines, and attracts more visitors, you may need to upgrade to a virtual machine. If shared hosting is like living in a commune with shared food and space, then a VPS is like having your own home nearby (and you don't have to share your food).
What is the difference between managed and unmanaged VPS hosting?
Managed VPS hosting(complete control cloud VPS) is a good choice for those who consider themselves non-technical. If you're migrating from shared hosting to VPS for the first time, it's best to start with a managed VPS plan because you don't need to do much.
The technical team of the hosting company will take care of maintaining your server, including security patches and updates. Unmanaged VPS hosting is great for developers who are familiar with servers.
So, you have root access and full control over the operating system, settings, control panel, security patches, and application updates.
Of course, this means you need to pay close attention to the maintenance of the server. Due to the hands-on nature, the cost of most unmanaged VPS plans is lower but not free.
Do you need a dedicated server?
If shared hosting is a commune and VPS hosting is a house in the neighborhood, then a dedicated server is a house on the island—you have neighbors, but they're not on the same plot of land.
You can get a whole server for one or more of your websites, which leads to faster loading speeds, more resources to handle more files or content, and a lot of traffic. A dedicated server is an expensive choice, but it's worth it when you're ready.
How to choose the best VPS?
The VPS host that suits you best will depend on your unique hosting needs and budget. KVM VPS is the recommended virtualization technology machine.
For instance, if you need to host a lot of data, you'll need to look at hosting plans that offer a lot of storage at a reliable value. However, if site performance is of utmost importance, you might need to invest in premium plans that offer dedicated CPU cores and RAM memory.